Leveraging greater collaboration with our connected construction technologies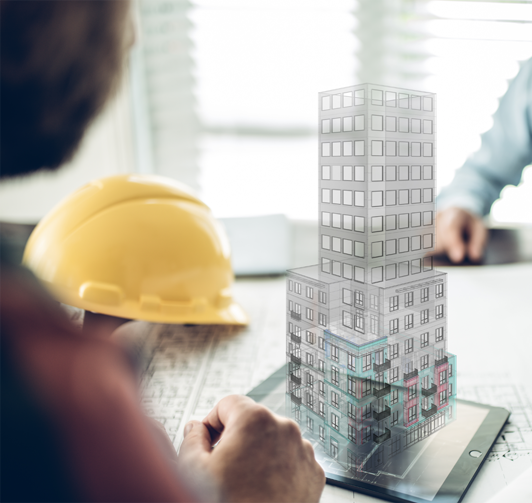 Enabling AEC companies to build greater efficiencies with our GIS services
The AEC industry is witnessing unprecedented change. The amplified need for construction and infrastructure services across the globe has exacted immense pressure on AEC professionals, creating challenges like supply chain holdups, changing regulatory requirements, resource shortages, and rising costs. AEC & BIM companies must focus on synchronization and cooperation across the value chain which can be achieved by successfully combining spatial and non-spatial information in a single environment.

Ceinsys provides advanced AEC & BIM solutions that help to set up a clear line of communication between the AEC professionals and stakeholders. We integrate BIM and Geographic Information System (GIS) to provide a user-specific platform that offers a more holistic view of a project, which can then be efficiently shared, managed, and accessed by different stakeholders. Our unparalleled solutions lead to enhanced collaboration, coordination, visualization, project forecasting, and clash detection.
Infrastructure Management
The AEC industry, which is traditionally known as lagging in technology investment, is currently making evident transformations in its way of working. Several AEC companies are increasingly investing in intelligent construction management solutions and making strides in overall project efficiencies.
Ceinsys combines its GIS expertise with smart information management to help companies accelerate their AEC projects while optimizing infrastructure design. Our solutions streamline workflows at every stage, from design to construction, enabling enhanced operational efficiency.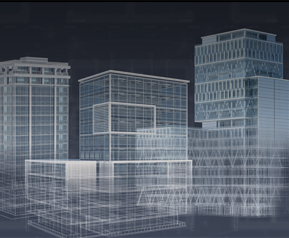 Digital Twin
Ceinsys' efficient and scalable Digital Twins combine technologies like GIS, BIM, and IoT to offer a risk-free way of simulating & managing construction processes and reinforcing operational performance monitoring. It integrates data, systems, models, and behaviors with their spatial context, providing holistic digital representations of environments, assets, networks, and cities. This facilitates improved planning, simulation, risk analysis, identification of failure modes, and removal of process bottlenecks.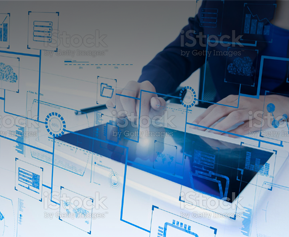 IoT & System Data Integration
With billions of connected sensors on assets and networks, companies are gathering and processing data at a much higher frequency and velocity. Ceinsys' smart data integration solutions enhance operational efficiency in AEC projects by simplifying data sharing and breaking down any data silos. This ensures streamlined workflows, enabling teams to plan, design, build, and operate with increased accuracy and efficiency.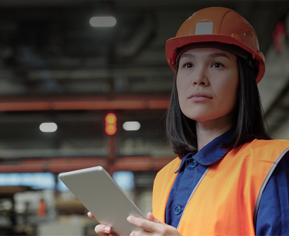 Incident Analysis
Ceinsys' incident analysis enhances situational awareness by delivering unified data, trend and pattern analytics, and advanced reporting capabilities for our architecture and construction clients. We ensure a comprehensive view across the project's lifecycle for risk mitigation and improved project outcomes.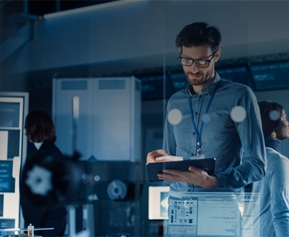 Command Control Center
Our Command Control Center (CCC) enables AEC professionals to raise awareness of circumstances, respond to inconsistent situations, and manage disasters in a swift and agile manner. With the ability to build tactical plans in real-time, track operational resources, facilitate bidirectional communications, manage change, and design a standardized response protocol, we empower our customers to meet the dynamic demands of the AEC industry.
Increasing urbanization corresponds to an increased need for durable and resilient infrastructure. With access to geospatial data, engineering and construction companies can augment infrastructure planning and development, thereby designing urban spheres of the future. They can rely on Ceinsys's powerful infrastructure modeling solutions that combine machine learning, cloud computing, IoT, and data mobility to gain a renewed and highly relevant perspective of the overall system performance and improve situational awareness.
From helping the utility industry to locate & analyze service delivery issues to generating spatial trends for urban planning & development, Ceinsys delivers decisive insights for planning campaigns, minimizing risks, and predicting performance.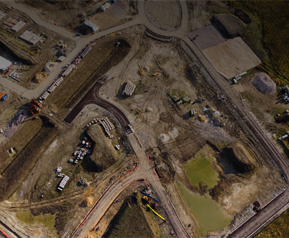 Laser Imagery Data Acquisition
We deploy LiDAR, Aerial, and Satellite image technologies to enable 2D & 3D map creation for different uses in the engineering construction & infrastructure industry. Our reliable data acquisition and processing services ensure improved design solutions.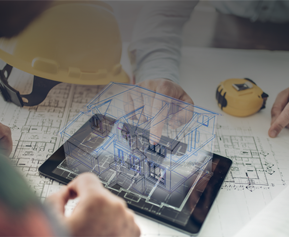 GIS Integrated
3D Model
Bring your immersive designs to reality with our expertise in 3D scanning and laser projection solutions for architectural and engineering projects, ensuring the highest value and quality of work. Our GIS-integrated 3D models reduce the likelihood of costly errors and rework and save costs across the project's lifecycle.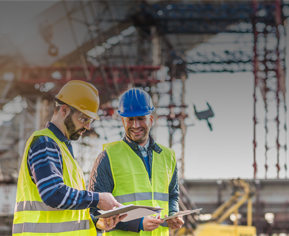 Clash Detection & Constructability
Analysis
Structurally coherent designs require a refined approach to detecting clashes between the building's features. Ceinsys's clash detection solutions are built upon advanced algorithms that boost design efficiency by enabling construction teams to identify and solve constructability issues before they occur in the field.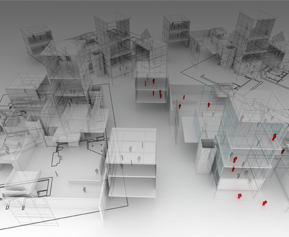 As-Built Modelling
Our as-built models are immensely detailed and serve as a basis for 6D technical facility management. They reflect even the smallest details of a real-world structure, enabling you to accurately manage the facility and easily plan for future updates, expansions, and renovations.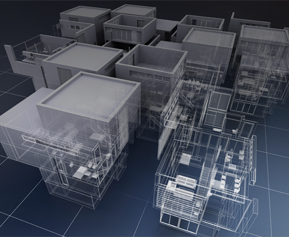 Data Processing & Feature Extraction
Our feature extraction and object recognition reduce the complexity of data by classifying objects into several categories or classes and facilitating the quick extraction of features and objects from the dataset.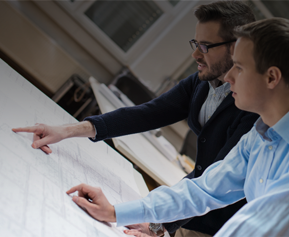 Detailed Engineering
& Design Consultancy
Our Geospatial + Engineering solutions combine spatial information and project management data, helping the construction industry to digitally engineer and transform the construction lifecycle – across surveying and monitoring, planning, designing and engineering, and construction processes.
Globalization has resulted in infrastructure becoming more complex, dynamic, and technologically advanced. Building Information Modelling (BIM) provides a digital mechanism for AEC Professionals to effectively manage the planning, construction, and maintenance of building projects. It helps increase productivity, minimizes wastage, and enables the optimum utilization of resources.
Our GIS-integrated 5D BIM solutions unlock opportunities and innovations that allow Architecture, Engineering & Construction (AEC) professionals to help solve real-world problems and efficiently plan, design, build, and operate for a more sustainable and resilient future. Our industry-agnostic solutions apply to a wide range of industries and are built on a versatile framework with modules for BOQ/quantity take-off, cost estimation, tendering, BIM scheduling and simulation, facility management, and risk management.
Our BIM solutions store all GIS and BIM data and 3D context data in the same place, reducing data redundancy while enabling better decision-making. All data is stored in the cloud to improve data management and aid the seamless flow of data between the different stages of design and construction phases.
Scan to BIM
Ceinsys's Scan-to-BIM workflow creates an accurate basis for BIM modeling and a strong foundation for construction and renovation projects. It enables AEC professionals to efficiently capture, design, and model the as-built environment on major software platforms.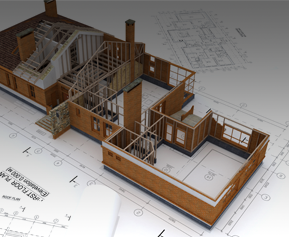 As-Built & To-be
Ceinsys's As-Built BIM models document real-world conditions of a facility to simplify future conversions, extensions, or renovations. We combine as-built documentation with BIM tools and construction management software for better data control, efficiency, and profitability.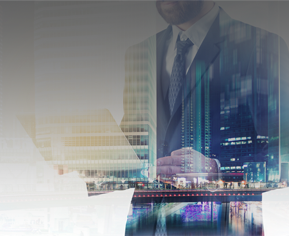 3D Model Creation
Our BIM-coordinated 3D Models assist construction companies to visualize schematic structures before construction. It facilitates better project planning, detects clashes, and unleashes sustainability-first innovation within the architecture and construction industry.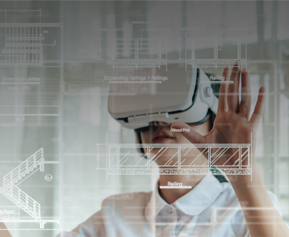 Simulation & Visualization
From powerful visualization of the construction process to effective building space utilization and clash detection, our 4D/5D construction simulation services helps construction planners stay on top of the project progress.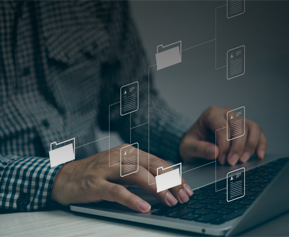 Asset Documentation
& Maintenance
Ceinsys's Asset Information Model (AIM) leverages IoT data, geometric data, structured data, and as-built BIM model documents to ensure optimal asset management and operations.