Giving Your
Business that
Spatial Edge
Geospatial technology has shifted the possibilities of humankind to a brand-new level. Unlike ordinary spatial data, geospatial tech innovations help to determine the exact location of an inventory on the planet. With an agile and cost-effective approach, Ceinsys delivers high-quality geospatial data at the best price point, enabling improved decisions at scale and across industries.

From urban digital models that reinforce smart cities to solutions that regulate and manage critical infrastructural assets, we deliver the value of geospatial in innovative ways.

We deploy remote sensing technologies to collect physical data for GIS integration. Our smart remote sensors collect data from a myriad of objects on Earth without any direct contact. They are typically mounted on satellites or aircraft and pick up reflected energy from the earth, thereby powering a wide range of engineering applications.
Acquiring high-quality spatial data is fundamental to any mapping activity or geospatial solutions. Ceinsys's intelligent data acquisition capabilities enable us to provide topographic surveys, high-resolution maps, and satellite images to meet the specific requirements of your unique project.
We deploy various techniques of data acquisition: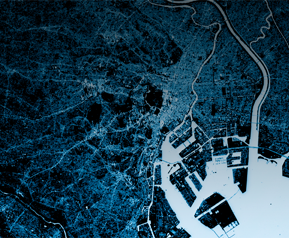 High-Resolution
Satellite Imagery
Address queries, monitor change, and revolutionize operations with Ceinsys's high-resolution satellite imagery at the industry-best frequency. We partner with global leaders to create a live catalog of Earth, delivering meaningful updates on a global scale. Our imagery, both 2D and 3D, is ortho-rectified by our experts to furnish accurate DEMs and 3D Terrain Models to our clients across various industry verticals such as Oil and Gas, Urban Development, Forestry, Pipeline Corridor Mapping, and Mining to name a few.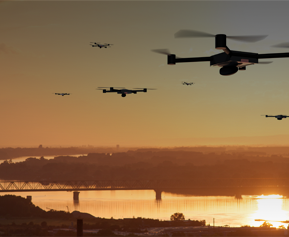 LiDAR
LiDAR stands for Light Detection & Ranging. It operates on the principle of laser scanning where a highly coherent light source is sent from the device and based on the reflectance, the image is captured. The output is a highly-accurate 3D image of the object under consideration. Ceinsys has collaborated with ViaTech, Norway, and has its own mobile LiDAR equipment. We have executed various projects ranging from topographic surveys for NHAI to working for smart cities with various state governments under the utility segment.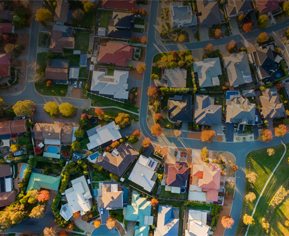 Aerial/UAV
Drone/Unmanned Aerial Vehicles are the next big thing. It is an unmanned aircraft remote-controlled by a pilot and is equipped with a high-resolution camera. We have a set of 5 top-end UAVs ready to serve for projects, right from capturing the natural landscape and generating databases for the Regional SACs to executing projects for the Archaeological Survey of India.
The art and science of taking images of the ground and creating digital terrain models (DTM), 3D land models, digital surface models (DSM), etc. is known as photogrammetry. Photogrammetric surveys offer a quick and affordable way to create a topographic mapping for your project, while aerial imaging aids in the accurate measurement of land features, surface models, and volumetric data.
Using the most recent aerial and satellite photography equipment, software, and cutting-edge technology, Ceinsys provides photogrammetric services from aerial photographs and stereo satellite images. We offer photogrammetric solutions that meet the needs of the user with the highest level of simplicity and at a globally competitive price. The solutions are made to order and support the specific needs of the customers.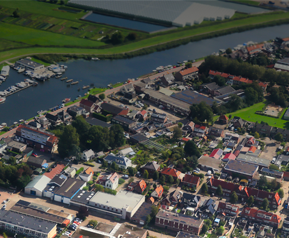 Image Interpretation & Classification
Ceinsys offers comprehensive image interpretation services that encompass everything from procuring the image and making atmospheric and radiometric adjustments to processing the image. Our computer-assisted image interpretation also includes advanced classification along with a suite of raster functions.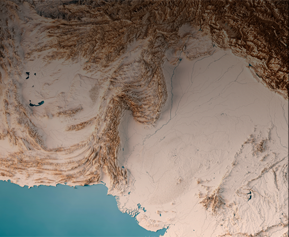 Ortho
images
Orthophotos are generated by giving the oblique angle value to the photos/images. It provides a clear picture from ground level after the removal of all the angular distortions.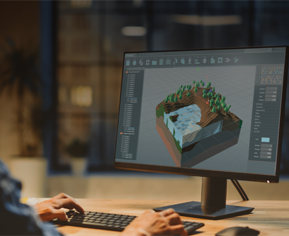 Contours
/DEM/DTM/DSM
Digital Elevation Models (DEM) is a specialized database that represents a three-dimensional view of the earth's terrain. All the objects on the image are removed digitally to generate Digital Surface Model (DSM) which is filtered further to generate Digital Terrain Model (DTM). DTM is further utilized for orthophoto rectification, contour generation, 3D Models, volumetric assessment, and more.
Ceinsys provides high-quality Digital Elevation Models that focus on precise terrain representations by assembling additional spot elevations and break lines. We have partnered with leading topography providers and use WorldView-3, WorldView-2, WorldView-1, and Quickbird stereo-pair imageries to ensure optimal results.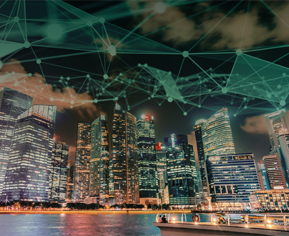 3D City
A 3D city model is a virtual representation of an urban area that serves as a basis for understanding, designing, and resolving complex urban planning challenges. They are also the building blocks of digital twins that aim to support smart city operations. Our 3D modeling team comprises Photogrammetry and LiDAR specialists that ensure photo-accurate and highly-detailed city models. These models can be used for GIS simulation and analysis to assist in applications like urban planning, environmental planning, transportation planning, disaster management, change detection, and much more.