Driving Value across
Oil & Gas Supply
Chain through
Location Insights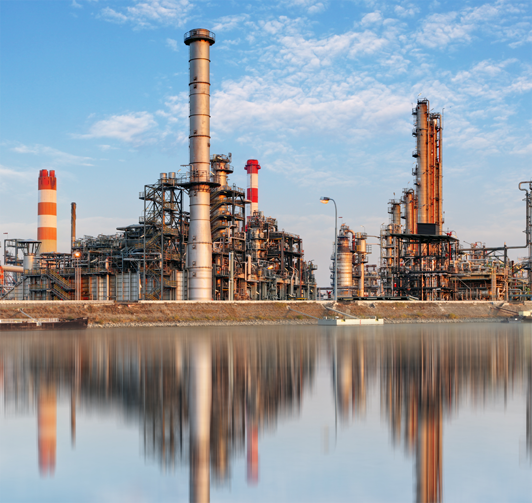 Extracting Optimal Value to Fuel Smart Oil & Gas Solutions
The Oil & Gas business is a critical pillar of the world economy because it drives advancement, development, and the fulfillment of fundamental human needs. Additionally, it is a capital-intensive industry involving substantial costs and revenues. The constantly shifting dynamics of this sector encourage ongoing attempts to boost efficiency and reduce risk. Innovative ways of managing midstream and downstream processes are crucial. This is where GIS and related technologies come into play with their endless applications and seamless uses.

We, at Ceinsys, provide enterprise offerings in the midstream and downstream sectors to manage and integrate the spatial and non-spatial components relevant to the Oil & Gas industry. Through a combination of deep industry understanding and application of technology solutions for advanced data analytics, IoT, asset management, supply chain management, and predictive maintenance, we help our clients improve delivery performance, lower distribution costs, and enhance safety and reliability.
Oil & Gas are among the driving agents of the world's economy. From location and extraction to transportation, geography plays a game-changing role in the way the industry operates.
Ceinsys's GIS (Geographic Information Systems) solutions enable progressive mapping and spatial analytics, improving operational efficiency through smart location intelligence. With our efficient solutions, Oil & Gas companies can readily capture, assess, and store data, conduct effective pipeline mapping, analyze exploratory well, and even receive real-time updates about the pipeline status.
Our GIS & Engineering services include: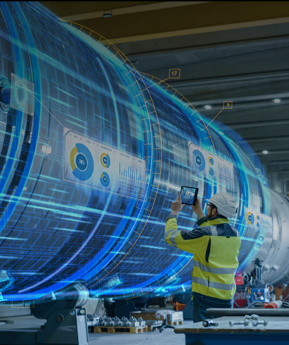 Asset Digitization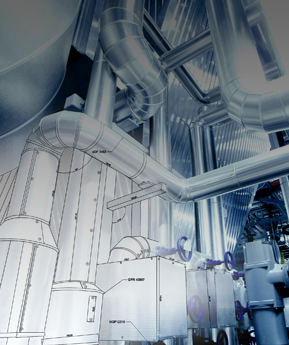 As-built Mapping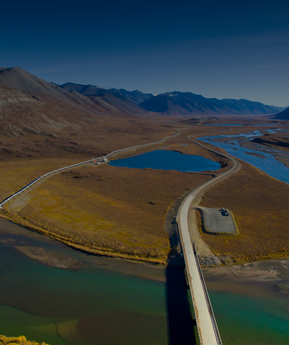 Pipeline Routing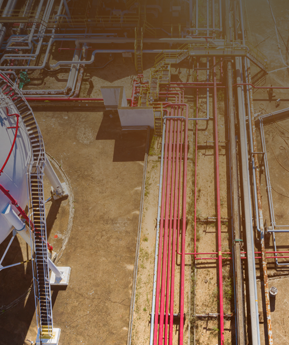 Data Acquisition & Modeling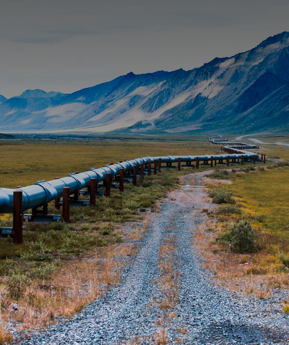 Terrain Stability Modeling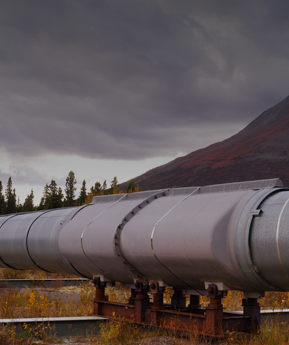 Subsurface Analysis
Pipeline & Storage Management
Aging SCADA systems, increased regulatory compliance, and limited integration capabilities are some of the crucial challenges faced by pipeline operators. They need up-to-date information on pipeline system conditions to continuously monitor and predict system risk.
At Ceinsys, we provide smart pipeline & storage management solutions that arm operators with the spatial capabilities required to meet their business objectives effectively and efficiently. Our pipeline control system applications with low cost of ownership deliver improved operational safety via easy-to-use maps, workflows, and dashboards.
Enhance asset tracking and predict asset health with our superior location intelligence technology. Using real-time location, Oil & Gas professionals can easily build a preventive maintenance schedule, mitigate risks, and avoid unanticipated breakdowns.
Storage, Pipeline & Asset Management
Network operators require real-time operational data to ensure safe & regulatory-compliant operations of Oil & Gas assets. We create asset maps augmented with location-specific data & corresponding operational data. This helps assess the situation in real-time with reference to the location.
The location-integrated models provide on-ground staff & pipeline operators with holistic situational awareness to ensure pipeline integrity & safety and manage regulatory compliance.
GIS-Integrated Network Modeling
Our advanced spatial analysis and data science solutions empower optimal refinery operations, logistics, and distribution networks. Our solutions connect field data from sensors to command center systems, enabling Oil & Gas distributors to constantly monitor the network for efficient infrastructure management & effective risk mitigation and make informed decisions in real-time.
Our facility management services are combined with 3D GIS to help and understand the field layout of the entire system and reduce the turnaround time in case of emergencies.
Delivery Route Optimization
Pipeline expansion encompasses understanding spatial capabilities to support robust pipeline planning, design, and construction. Non-optimal pipeline routing can lead to geotechnical mishaps, breaches, and regulatory issues.
At Ceinsys, we leverage maps that assimilate reliable data for holistic pipeline expansion workflows. Our solutions enable Oil & Gas companies to analyze the Least Cost Path Analysis method for delivery route optimization and cost-effectiveness, asset management of the Oil & Gas system, and hazard monitoring in the safest, most efficient, economical, and sustainable way.
Time &
Load Analysis
Ceinsys GIS data acquisition & mapping solutions with support for the Maximum Allowable Operating Pressure (MAOP) in an HCA or MCA leverage an array of geospatial metrics to define route suitability and also suggest periodic remediation of any degradation.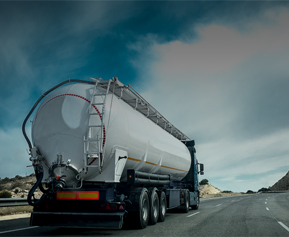 Scheduling
Managing and transferring resources from one location to another is crucial for pipeline operators. Ceinsys's professionals ensure adequate resource scheduling to optimize pipeline operations and enhance responsiveness.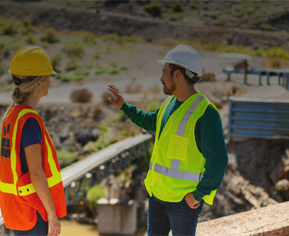 Tracking & Response Planning
Ceinsys ensures data-driven, clear, accurate, and auditable tracking & planning by constantly integrating real-time data from sensors, feeds, and devices, enabling pipeline staff to address common user workflows efficiently.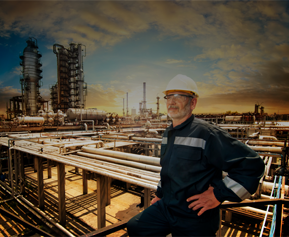 Integrity
Management
Our smart Oil & Gas solutions provide pipeline operators with a well-rounded understanding of their pipeline's assets and condition. Consequently, operators can identify, evaluate, repair, and validate the integrity of transmission pipelines.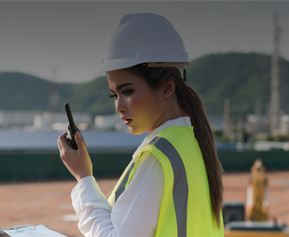 Event Mitigation
Our event mitigation services ensure the safe and incident-free operation of the pipeline system. Pipeline operators can rely on our interactive integrated maps in dashboards to have a holistic view of the data and reinforce activity planning for risk mitigation, response, and recovery.
Unified Pipeline Data Management Enterprise Solution
Cloud technology, computing power, and advanced analytics are driving the transformation of the massive data accumulated by Oil & Gas companies into actionable insights for sound decision-making. This, in turn, is helping to achieve the next level of operational efficiencies.
At Ceinsys, we deliver intelligent frameworks and solutions that collect and contextualize data to provide real-time operational insights. Our fleet management solution enables Oil & Gas companies to efficiently track the transportation of hydrocarbon via pipelines, monitor, and analysis of the spatially distributed data in real-time, and achieve higher pipeline throughput while fulfilling all their sustainability goals.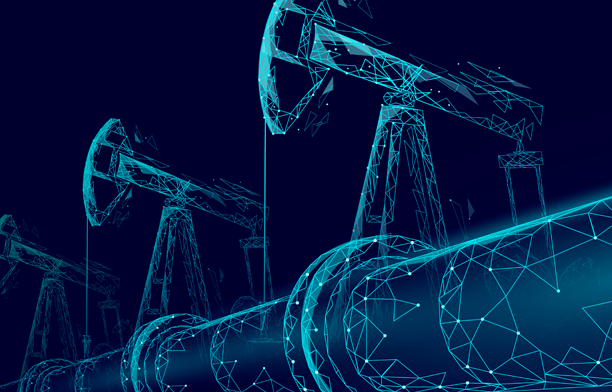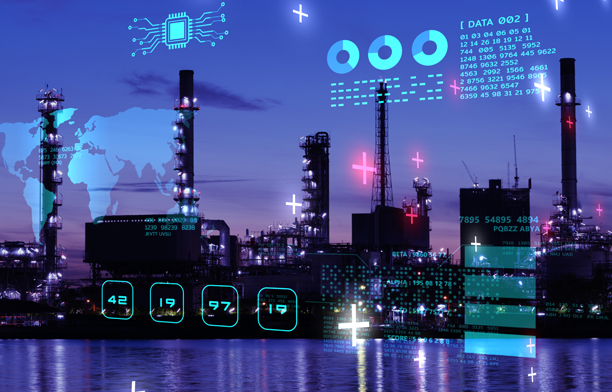 Accumulating vast amounts of data is just the beginning. Oil & Gas companies then need to analyze and interpret it to efficiently to mitigate health, safety, and environmental risks.
At Ceinsys, we provide a unified data management and engineering platform that combines real-time data to provide unprecedented insights into operations to improve operational efficiency and reduce costs. Our solutions enable a comprehensive view of operations across the value chain, enabling predictive maintenance and mitigating risks.
Change Detection for environmental changes
Ceinsys's solutions deploy Remote Sensing Data Monitoring System (RSDMS) and photogrammetry techniques for environmental change detection that yields actionable insights. It helps ensure early change detection and prevent mishaps or product loss.
The ability to create and maintain a digital twin of the pipe network and its surroundings is essential for pipe asset management. Ceinsys's GIS-integrated digital twin solution for Oil & Gas industry acts as a single representation system for the collection, organization, and analysis of asset data. We optimize the lifetime value of assets through improved decision-making by leveraging real-time insights, analytics, and enhanced collaboration.