Efficient Solutions
to Reinvent Your
Transportation
Network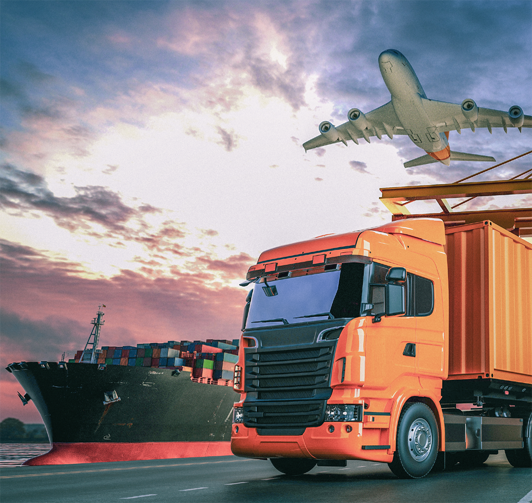 Driving New Efficiencies with Our Secure and Seamless Transportation Networks
Rapid urbanization and the ever-growing population have elicited the demand for safe, expedient, and cost-effective transportation solutions. The availability of critical data is the key to empowering such smart, integrated, and efficient solutions.

At Ceinsys, we combine geospatial technologies such as LiDAR, UAV, and High-Resolution Satellite Imagery with big data analytics to assist transportation companies to facilitate advanced infrastructural planning and management. Right from the creation of a virtual environment for asset visualization and providing location intelligence to analyzing transportation networks to conducting impact assessments, we help our clients devise smarter ways to move people and resources across cities, countries, and continents. The mapping and navigational visualization is achieved through GIS and is conveyed in real-time for informed decision-making.
Asset Monitoring & Management System
While identifying the location of an asset is essential, attribution is the essence of the data captured. Geospatial technology such as mobile LiDAR, delivers massive amounts of asset data quickly and accurately. This data is critical for optimizing asset lifecycles, pinpointing infrastructure needs, and budgeting public improvements.
Ceinsys has developed effective solutions for the management of infrastructure data to enable a deeper understanding of the capabilities, requirements, and limitations of available resources required at the forefront of all operations. Using the power of Ceinsys's asset monitoring & management solutions, professionals can gain a great competitive advantage as they can now import all assets onto one holistic platform for managing workflows and operations while ensuring the effective use of labor and logistics, and maintaining a good level of security.
Our solutions offer opportunities for advancement in navigation, security, infrastructural expansion, and several other domains to meet the demand for cost-effective capital investments and strategic asset management decisions. Using our solutions, professionals can efficiently use their assets for infrastructure and expansion planning, facility and utility management, security operations, asset operations, & public information.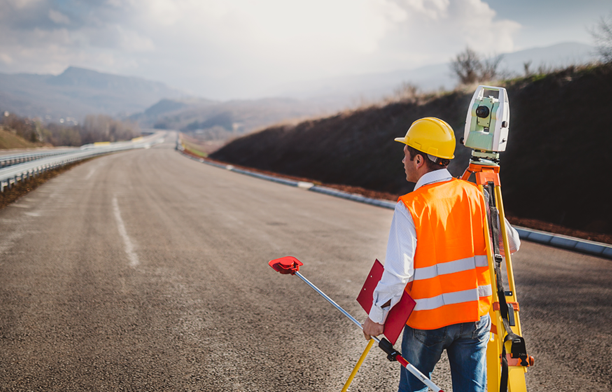 Challenges like lack of network integrity, operational safety, and service reliability are hampering transportation organizations from driving efficiency across their value chain.
Ceinsys's GIS & engineering solutions empower these transportation giants with solutions that support the complete lifecycle of large-scale engineering projects and are optimized to reduce rework and deliver on time and budget — while protecting human and material resources. Our solutions enable transport businesses to gain unrestrained access to customized information they need on any device, anytime and anywhere.
By integrating spatial intelligence into your enterprise business processes, we help to break down data silos and obtain valuable insights for achieving greater operational efficiency.
Digital Project Management Systems
Digital project management solutions are crucial to scale your transportation operations. They offer complete visibility into all aspects of the transport business and optimize complex networks in a transparent and sustainable manner.
Digital Project Management System, abbreviated as DPMS is an umbrella term for Integrated Project Delivery (IPD). Spatial and non-spatial data, right from 3D models to a detailed and comprehensive 5D solution is integrated under this umbrella. Ceinsys provides a unique blend of solutions starting from design consultancy to focus on the technical aspects of the design and highlight if any due diligence is required for the creation of 3D models and analyze it in time and cost domain to bring transparency to the system. We provide the expertise required for technical due diligence, pre-feasibility studies, and proof checking. Our digital transformation segment focuses on providing 4D and 5D solutions required for infrastructure monitoring. We integrate Owners Support Office (OSO) in the Common Data Environment (CDE) along with time and cost being the 4th and 5th dimension respectively.
Our integrated project delivery framework is well-integrated with functionalities like:​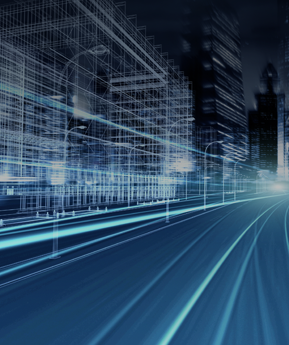 3D/4D/5D Modelling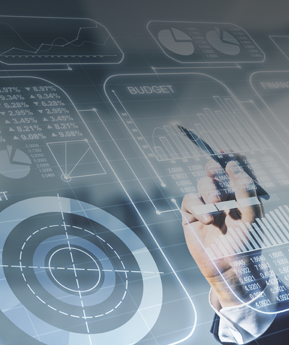 Analytical Dashboard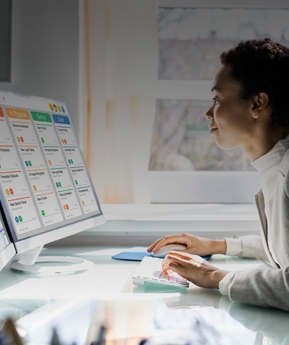 Enterprise Resource Management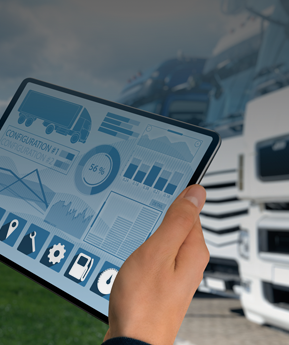 Enterprise Asset Management
Project Management Information System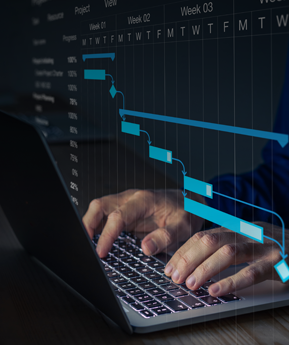 Project Management Consulting (PMC)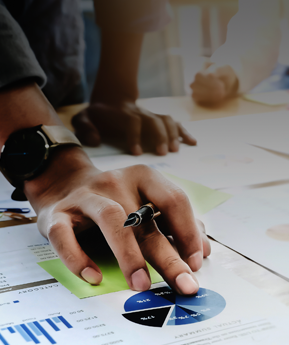 Detailed Project
Report (DPR)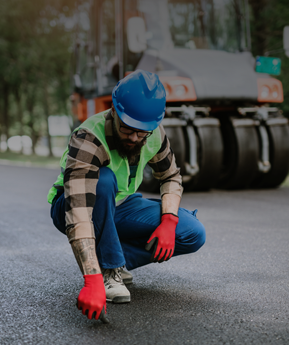 Road Safety Audits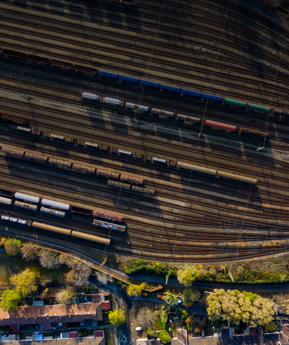 Corridor Mapping
Using LiDAR
and
Similar
Technologies
Project Supervision & Audit
Ceinsys holds years of experience and expertise in geospatial surveys and project consultancy, establishing itself as a trusted partner for evaluating infrastructural projects.
Our team of experts supervises the project and provides a crystal-clear audit required for the quality review. We help customers in a way that enables them to achieve timely delivery of services and quality assessments.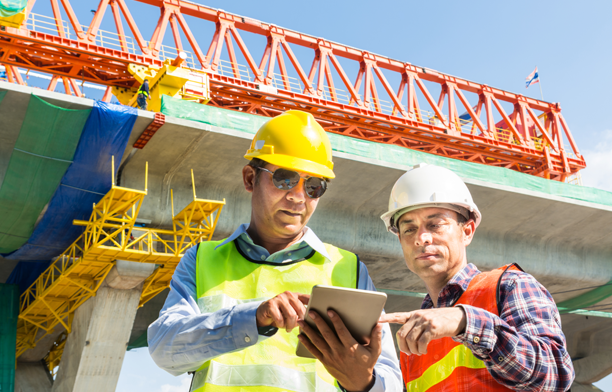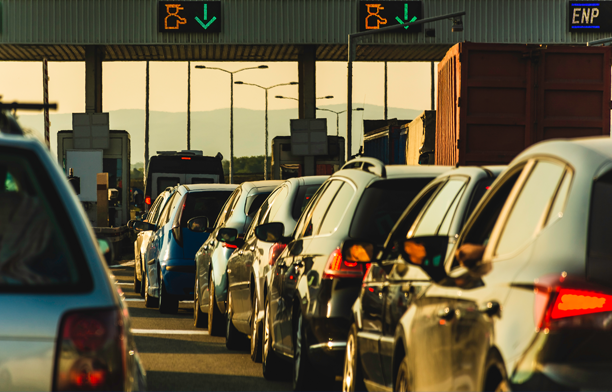 Asset monetization entails creating new revenue sources by unlocking the value of otherwise underutilized or completely unutilized public assets.
Ceinsys enables seamless asset monetization, facilitating its clients to maximize realized value for tangible and intangible assets. We leverage geospatial technology-driven 360° evaluation of asset parameters, mobile LiDAR, topographic & demographic surveys, and advanced data analytics to identify possibilities, outline strategies, and set standards for asset monetization.
GIS technology facilitates the entire transportation infrastructure lifecycle by creating a seamless flow of information from one stage to another. It enables transportation companies to visualize their assets and the surrounding environment while building, upgrading, or repairing transportation infrastructure to prioritize their work and make the right decisions.
Ceinsys's advanced infrastructure modeling solutions involve the development of rich modeling applications that keep everyone, from the project team and official authorities to field staff and the common public updated on the project status. Our solutions seamlessly integrate with a wide variety of technologies, augmenting both transportation system performance and employee productivity.
Corridor Planning & Mapping
Scan to BIM & 3D Modeling